Hello To All My Dear Readers ❤

Hope all of you are keeping well. I see many of you have read the article on Chakra Healing! and I believe most of you found it interesting and useful. I hope you remember that there are 7 Chakras and usually they are counted from down to up as that is how we become advanced in our minds ❤ 🙂

Today I am writing about, "The First of the 7th Chakras, which is the ~ Base or Root Chakra which is also called Muladhara" 🙂
This is all about courage and is associated with security, mental stability, survival and prosperity. It is also about keeping ourselves balanced and grounded, because it's element is Earth 🙂
The reason to say, "Balanced and to stay grounded" is because, "We are all energy and part of mother earth and, it is important to match our energy to mother earth so that we are able to stand straight and go about in life in keeping with her energy levels. In addition to the energy centers in the palms of our hands, there are small chakras/energy centers in the soles of our feet too ❤

An under active Root Chakra can be helped by eating, Red fruits and vegetables like, Red Apples, Strawberries, Raspberries and Tomatoes, Radish, Beet and Red Peppers. Anytime you feel not grounded the best solution is to take off your shoes and walk bare feet on grass or in the beach, or any place in nature that you can connect naturally to earth, as close as possible. As you see there is medical evidence that when we walk bare feet, we are able to connect with earth, and it is very helpful in improving and curing some of our ailments!

Read up and see what is relevant with what concerns you and, you can find strength by keeping to the above solutions and also keeping to these affirmations below, to have confidence and courage ❤

We each of us are unique to each other and have different personalities and different way of dealing with life's difficulties and challenges. The society, the world is full of good and the bad both, just like happy and sad. I too have gone through immense pain, stress and trauma and I know what pain and sadness is.  "True some of you may have gone through much more trauma, stress and grief that the normal person could not have coped". Still from all what I have gone through, I believe as human beings we have so many ways and chances/choices to somehow find solutions of healing ourselves to some extent, so that we are able to lead a normal and peaceful life. Because by overcoming our experiences, we can in turn give our hand to another to heal, thereby further healing ourselves ❤

There is so much of satisfaction, to see healing of another from what I have gone through, and in a way, it "Justifies all the wrong and injustice I have had to face" Try to look at the positive side as much as possible. It is no fun leading a life of sadness. Life will always bring challenges to overcome and move on  to the next step. That is how life is. Push back the past and move on with strength and courage. We are all born for a unique purpose in life as I have always believed and said in my articles, as well as others also who say so. For the brave and the compassionate there will be always work to be done, to uplift and make the world a better place. A path to follow. We all have our own work, our own paths. If I can so can you ❤ Why? Because You are also a person like me and You also matter ❤ You are Worthy ❤ And You Can ❤

Life Matters. Not only my life but others life too. I regard all life valuable. I know life is full of ups and downs, But a Big but! "I somehow Try" Face challenges even with difficulties, push past and find solutions. New and positive things keep on turning up just as difficulties. We can make use of them and keep on growing. Life is all about, keep on growing and moving on isn't it. As change is the only constant in life ❤

Well I have written after a bit of a long pause, due to a stressful time I went through. I read in another article, that we all go through a pace where we go quiet and come to a stop, from what we are doing. That, "dormancy is a regular part of nature – but at the same time we can encourage ourselves to somehow come out of it and move on without stagnating" I am Thankful to that writer who had written it as after reading it, it made me to somehow, push myself and overcome my dormant state, come back from sleeping, and continue the articles on chakra healing. Only I do not want to sound arrogant by saying I have found myself, "a far greater person than before" which is in the quote 😛

Thank you for reading. You may share and/or pass it on to others who can benefit from what I have written. There is so much information/knowledge also on books, and on the I net free, if and when you want to find out more facts on chakras or even any other topic. I also can answer any questions that you may have, from my knowledge and experiences, if you need from the comment box below ❤
P.S. As some of you have mentioned that you were not so much aware of the Chakras and also about the benefits of walking barefoot ect, I have found this wonderful post that gives so much of information from: https://www.omveda.com.au/about-us/history/

There is so much information on, Nutrition, Crystal Therapy, Sound Therapy, Yoga, Reflexology and Healing with Nature. I am sure you all find this very interesting and useful, as even I have found out things that I was not aware of. There is so much knowledge in books, magazines and on the I net freely that we can learn new things everyday, and expand our knowledge and uplift ourselves to live better and happier 🙂
Latest Update December 2019: The Posts have gone up to 100. I am in Good Health and as, "I have been able to, "Develop Healing Energy in to My Hands" since "Beginning of 2016" I have added that as an update in all my posts. This is Ending of 2019 and going on to Year 2020. "A Beginning of ~ A New Year". "I am Moving on. I have learnt lot of New Things and Still Learning. Upgrading Myself to A New Wave Length ~ A New Chapter in My Life ❤
On Top Right Hand side you are able to see: The word "Menue" when you click on it, You will see will see The word "Home" Which is The Introductory Page:Who I am & Why I am Writing!
And then "All the 100 posts from "The Beginning to the end is shown", and You can follow from The first post to The latest one Methodically or How You want to read ~ According To "Your needs" also There will still be some of The older Topics "On The Left Hand side "Under ~ Recent Posts" with "The New Topics adding up" Happy Reading ❤
And what I have been doing is, "Taken the Therapists Voices with me and have been Moving forward Telling My Own Story in Helping Others to have "Faith, Hope and to Heal" and Lead a Life of Good Health, Happiness and Joy in this Post, and if You click on this Link in Green You can read this Post: Who I am Now & Why I am Writing!
Please know that the coloured Topics in Green, if you "Click" on them "Will take you to My other different posts or Other websites also ~ which you will be able to find more information ". I also have another website with "My own little Poems and Pictures of some of My Hobbies" if you are interested on seeing, "What else I am up to" 🙂 during my spare time you can have a look at :https://deepanilamani.com/ ❤
"It is all free". You can "Down load ~ Take print outs" "share and/or pass it on also" for others who can benefit from this article and All the other posts ❤
Thanking the Pinterest, https://www.omveda.com.au/about-us/history/ and  I net for the picture quotes ❤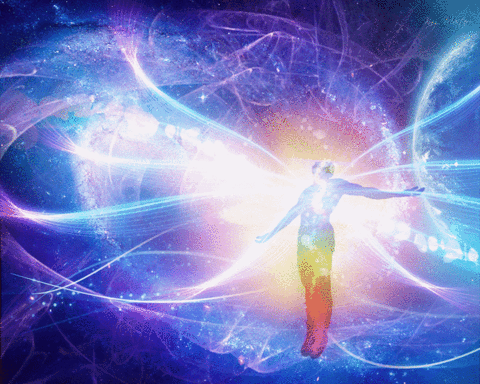 Many Blessings of Love, Light and Healing Energies to All ❤
May God's Blessings Be Upon You ❤
Deepa Nilamani 🙂