Hello To All My Dear Readers ❤
Hello to All My Dear Readers and Blogging friends. I hope all of you are keeping well. Here in Aussie it is Autumn so we are having cool weather and moving on to Winter Brrrrr……to be colder in a months time. Today I am writing about the 5th Chakra ~ the Throat Chakra which is also called Visuddha!
Fifth Chakra is all about words and physical language ~ speech and Healing. It is all about speaking and make others understand us to know who we really are" to express ourselves. Being Honest, Truthful and Loyal begins here ❤

As you see the colour of Vishuddha is Blue. The characteristic/element is the Blue sky, so it is mostly, "Blue colour fruits and vegetables that go with this chakra 🙂

Throat Chakra's element is the Sky and leads to communications as we need the freedom to express ourselves, freely and truthfully for it to balance it properly. Singing, writing letters, connection with friends and listening to any soothing sounds, soft music or voice story telling is included ❤

It is not only us speaking it is to listen, absorb and understand what others say also is important for the throat chakra to work properly ❤
In the chart you can see the food that goes under Throat Chakra: Currents, Black Berries Blue Grapes, Blue Berries, Kombu, Barley, Wheat Grass, Mushrooms, Barley, Dragon Fruits and Kelps are large brown algae seaweeds. https://en.wikipedia.org/wiki/Kelp. Dragon fruit. noun. A night-blooming climbing cactus (Hylocereus undatus) native to Mexico and Central America, cultivated in tropical regions for its edible fruit. The fruit of this plant, having red skin covered with large scales and white or pink flesh containing small black seeds. Below is a video that you can see more of Dragon Fruits and how to eat them also 😛
Here are 7 health benefits of dragon fruit, all based on evidence.
High in Nutrients.
May Help Fight Chronic Disease. …
Loaded With Fiber. …
Promotes a Healthy Gut. …
Strengthens Your Immune System. …
May Boost Low Iron Levels. …
Good Source of Magnesium.
Below are two a charts more about "Self Expression" ❤
This is Throat Chakra Meditation: I Listen with my whole self and Think before I speak. I am Confident in my truth and I speak my words with Love. I am authentic and I am impeccable with my words. I express myself and fully and Creatively. My Truth aligns with the Truth of "The Universe" ❤

I hope "You have learnt a lot of things from what I have written, as there are many things/information, that are not found in books, that I have written as My Experiences and Knowledge. Also,"Articles like Chakra's, it is not easy to find information from one place and, I have also had to do, "References from books, magazines and other articles. Happy Reading ❤
Latest Update December 2019: The Posts have gone up to 100. I am in Good Health and as, "I have been able to, "Develop Healing Energy in to My Hands" since "Beginning of 2016" I have added that as an update in all my posts. This is Ending of 2019 and going on to Year 2020. "A Beginning of ~ A New Year". "I am Moving on. I have learnt lot of New Things and Still Learning. Upgrading Myself to A New Wave Length ~ A New Chapter in My Life ❤
On Top Right Hand side you are able to see: The word "Menu" when you click on it, You will see will see The word "Home" Which is The Introductory Page about: Who I am & Why I am Writing!
And then "All the 100 posts from "The Beginning to the end is shown", and You can follow from The first post to The latest one Methodically or How You want to read ~ According To "Your needs" also There will still be some of The older Topics "On The Left Hand side "Under ~ Recent Posts" with "The New Topics adding up" Happy Reading ❤
And what I have been doing is, "Taken the Therapists Voices with me and have been Moving forward Telling My Own Story in Helping Others to have "Faith, Hope and to Heal" and Lead a Life of Good Health, Happiness and Joy in this Post, and if You click on this Link in Green You can read this Post: Who I am Now & Why I am Writing!
Please know that the coloured Topics in Green, if you "Click" on them "Will take you to My other different posts of Mine and Other's websites also ~ which you will be able to find more information and even Pronunciation also". I also have another website with "My own little Poems and Pictures of some of My Hobbies" if you are interested on seeing, "What else I am up to" 🙂 during my spare time you can have a look at :https://deepanilamani.com/ ❤
"It is all free". You can "Down load ~ Take print outs" "share and/or pass it on also" for others who can benefit from this article and All the other posts ❤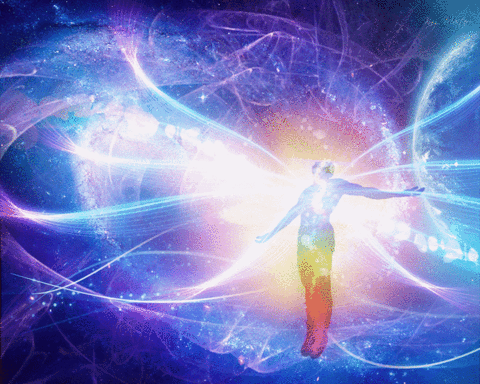 Many Blessings of Love, Light and Healing Energies from me ❤
Thanking for the posts that I have shared from the I net ❤
May God's Blessings Be Upon You ❤
Deepa Nilamani 🙂