Hello To All My Dear Readers ❤
Hope all of you are doing well and happy. I am continuing with chakra healing with the 6th Chakra which, "The western name is "Third Eye and The Sanskrit/Indian name is Ajna.

It is located  in the centre of the forehead just above the eyebrows. It is actually a metaphysical eye and cannot be seen as an Eye itself.

I have written an article also on this before, so I will try and write and post different things or additional knowledge I have gathered since then and also more information I have found from other books, articles and from the I net. If you like to have a look this if you click this is the Link for that post: Third Eye in Healing! ❤
Very Important: Please read carefully ~ I always write that I refer other articles for more knowledge as "I also widen my knowledge while writing" As this site was started and still is, "Not Done to gain Money, and I started as doing it to, "Give out my Knowledge and Experiences  to become Mentally well, "One can read up the First Page in Green colour which is: Who I am & Why I am Writing! and "The introduction" Welcome To My World !

Chakras and certain Topics come from "Various parts of the world" So Sanskrit is a very old Language: [6] Sanskrit: संस्कृतम्, romanized: saṃskṛtam, IPA: [ˈsɐ̃skr̩tɐm] (
listen)) is a language of ancient India with a 3,500-year history.[7][8][9] It is the primary liturgical language of Hinduism and the predominant language of most works of Hindu philosophy as well as some of the principal texts of Buddhism and Jainism. Sanskrit, in its variants and numerous dialects, was the lingua franca of ancient and medieval India.[10][11][12] In the early 1st millennium CE, along with Buddhism and Hinduism, Sanskrit migrated to Southeast Asia,[13] parts of East Asia[14] and Central Asia,[15] emerging as a language of high culture and of local ruling elites in these regions.[16][17] Sanskrit is an Old Indo-Aryan language.[7] As one of the oldest documented members of the Indo-European family of languages,[18][note 1][note 2] Sanskrit holds a prominent position in Indo-European studies.[21] It is related to Greek and Latin,[7] as well as Hittite, Luwian, Old Avestan and many other living and extinct languages with historical significance to Europe, West Asia, Central Asia and South Asia. It traces its linguistic ancestry to the Proto-Indo-Aryan language, Proto-Indo-Iranian and the Proto-Indo-European languages.[22] ~ Further knowledge on any subject  including "My Grandfather himself : https://en.wikipedia.org/wiki/G._P._Wickramarachchi can be found on: https://en.wikipedia.org/wiki/Sanskrit 🙂

Above is the post as you see by, "Omveda site" giving details of all the things that is to do with Ajna. "The Third Eye Chakra is all about "Intuition ~ Sixth sense" so Truth is Very Important here. "The Third Eye Chakra is about "Light ~ Which means actually ~ coming out of negativity and being Enlightened" So sitting in silence and relaxing and learning to meditate, "Very Methodically" is Very Important. "You need to go step by step when it comes to acquiring "Subtle and Sensitive Knowledge and Deep Wisdom" You have to know there are "No Short-cuts" and this has to be done "In a Very Spiritual way with Prayers, and being Dedicated to Giving, Sharing and Pure Service"!

***THERE IS A LOT OF KNOWLEDGE THAT EACH PERSON HAS "TO FIND OUT ON YOUR OWN" IN A VERY SUBTLE MANNER OVER A VERY LONG TIME" WHAT REALLY MATTERS is:"EACH PERSON EATS NOURISHING FOOD, RELAXES and SLEEP WELL, and BECOME POSITIVE AS POSSIBLE SO THAT YOUR MIND BECOMES CLEAR and STRONG TO BE ABLE TO FACE CHALLENGES and CHANGES IN LIFE in a POSITIVE MANNER to BE HEALTHY, HAPPY and TO BE AT PEACE"*** ❤
In my case I wanted to Do Pure Service and "To Receive The Gift of Healing that was coming down the generations through ~ My Grandfather and My Great Grandfather ~ As they were both Ayurvedic Physicians and Healers who had The Gift of Healing", and to Follow Their Footsteps ~ To be Able to Help further". So there is a Lot of "EXTRA KNOWLEDGE" are also MY OWN FINDINGS and EXPERIENCES which I have found out on my own 🙂
These are the purple fruits and vegetables that are mentioned when it comes to the 6th chakra.  By now most of you are familiar with many vegetables and fruits as I have been writing about them in other chakras, only the colours are different. They are Blackberries, Blueberries, Black currants, Elderberries, Figs, Purple Grapes, Plums, Prunes, Raisins, Purple Asparagus, Purple Cabbage, Eggplant, Purple Carrots, Purple Peppers, Purple Potatoes, and Purple Kohlrabi 🙂

This post also shows some more foods that will go with the 6th Chakra and Help Heal and Balance, but as I said before: it is not just one, but so many ways that you need to apply to Help, Heal and make yourselves better and Healthy 🙂
These are the Crystals that go with the 6th Chakra. Make note that, the food we eat and the crystals, and all the methods that are mentioned, are all additional or extra things and they alone will not balance the chakras. But, "It takes a quite long time to clear the chakras and get them aligned and to get them working in harmony with each other. It takes a lot of hard work over the years and all these are guidance and knowledge, as its not a simple process that can be achieved in a short term basis ❤
As I wrote before "You need to go step by step when it comes to "Meditation". "There are no set Rules when it comes to Meditation" ~ "Each person has to follow how they can and also one needs" ~ "Proper Guidance through someone who is "Aware and know and have the real understanding of the Third Eye" and able to Advice and give Guidance step by step"!
This is various ways of "Meditation" and also one can Meditate not only sitting, but walking and even lying down. Simple meditation is actually being mindful of what one thinks and says and does 🙂

Below is all about, "The Benefits of Meditation" ~ Helps You to be Alert, Relaxed ❤

Read up and see "what is relevant with what concerns you, so that "You can find strength by keeping to what ever is relevant to you and also keeping to "what is possible", to have confidence and courage and to know how and what could be done to Heal Yourself in the Best possible way" ❤
These are vey advanced posts and please "Do Not Try to Meditate Long and Force Yourself to try to get this. Spiritual Advancement is a slow one with step by step and also with, "Prayers Meditation as well as Giving Sharing, Donations and being Dedicated to Pure Service". I hope you find somethings useful to make your life, More Healthy, Happier and at Peace ❤
Latest Update December 2019: The Posts have gone up to 100. I am in Good Health and as, "I have been able to, "Develop Healing Energy in to My Hands" since "Beginning of 2016" I have added that as an update in all my posts. This is Ending of 2019 and going on to Year 2020. "A Beginning of ~ A New Year". "I am Moving on. I have learnt lot of New Things and Still Learning. Upgrading Myself to A New Wave Length ~ A New Chapter in My Life ❤
On Top Right Hand side you are able to see: The word "Menu" when you click on it, You will see will see The word "Home" Which is The Introductory Page about: Who I am & Why I am Writing!
And then "All the 100 posts from "The Beginning to the end is shown", and You can follow from The first post to The latest one Methodically or How You want to read ~ According To "Your needs" also There will still be some of The older Topics "On The Left Hand side "Under ~ Recent Posts" with "The New Topics adding up" Happy Reading ❤
And what I have been doing is, "Taken the Therapists Voices with me and have been Moving forward Telling My Own Story in Helping Others to have "Faith, Hope and to Heal" and Lead a Life of Good Health, Happiness and Joy in this Post, and if You click on this Link in Green You can read this Post: Who I am Now & Why I am Writing!
Please know that the coloured Topics in Green, if you "Click" on them "Will take you to My other different posts of Mine and Other's websites also ~ which you will be able to find more information and even Pronunciation also". I also have another website with "My own little Poems and Pictures of some of My Hobbies" if you are interested on seeing, "What else I am up to" 🙂 during my spare time you can have a look at :https://deepanilamani.com/ ❤
"It is all free". You can "Down load ~ Take print outs" "share and/or pass it on also" for others who can benefit from this article and All the other posts ❤
Thanking the I net and the other sites and https://www.omveda.com.au/about-us/philosophy/ for the picture quotes ❤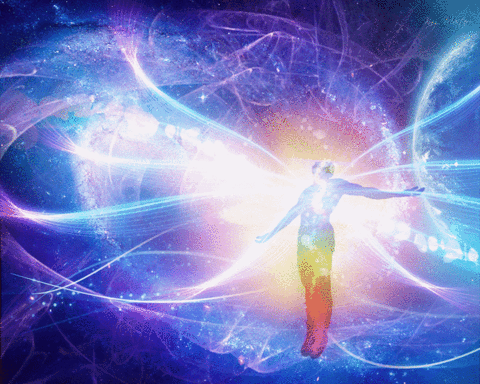 I Wish You Many Blessings of Love, Light and Healing Energies ❤ 🙂 ❤
May God's Blessings Be Upon You ❤
Deepa Nilamani 🙂